By NCAA Football Freak on Feb 27, 2010 in ea, featured, ncaa football 11 |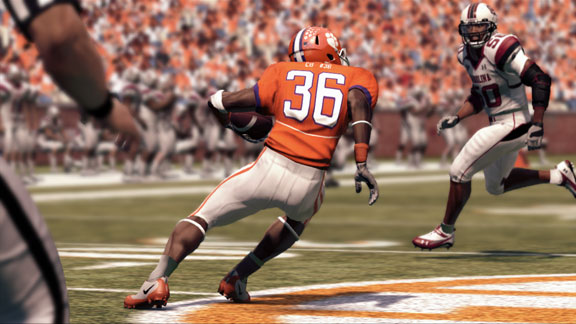 Only months before the expected release of NCAA Football 11, we finally have some information on what will be included. Most of the changes are features that should have been included in previous versions that they are finally addressing. Here's the short list:
Referees
Gang Tackles
Auto save
Autoloading of rosters from one mode to the next
Formation subs
New equipment including the "Revolution Speed Helmet", knees braces, and more
Bowls are a single week in online dynasty
Dynamic conference logos
Numbers on helmets
There's nothing too big here to get excited about. However,I'm impressed that they're finally addressing some of the most wanted features.  This could be the year that NCAA Football 11 becomes the true "next-gen" game that we have all expected.